The West Africa International Magazine featured Noble Ofori Poku
It is nature's most coveted blessings for an ordinary mortal to be able to find himself in an environment and impact positively with lasting effects.
In fact, few personalities are that lucky. While some individuals thrusted with such responsibilities may perform below expectation in certain fields, others with determination and drive will excel to sociiety's amazement and appreciation.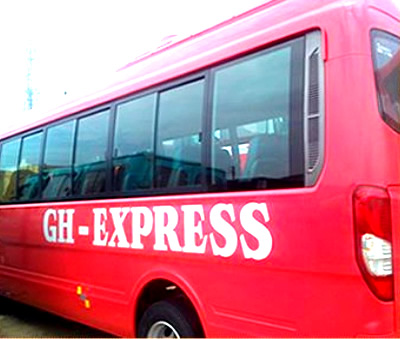 One of such individuals in Ghana today, is Noble Isaac Ofori Poku, Chief Executive Officer of GH. Daewoo Motors Ltd and GH. Express Services Ltd.
An agent of Daewoo Bus Global Coorporation, his immense contribution to the road transport service in Ghana is immeasureable. GH-Daewoo Motors Ghana has injected over 1,000 brand new durable, comfortable, luxurious and affordable Daewoo buses into the system to help road transportation system in Ghana and West Africa.
Through hard work, GH-Daewoo Motors Ghana Limited gave birth to GH-Express, a road transportation Company which has terminals strategically located to connect passengers to all major towns in Ghana. It also connects passengers from Abidjan to Lome-Cotonou.
The routes that GH-Express Transport Services Limited ply are: Accra-Tarkwa, Accra-Sunyani, Accra-Kumasi, Accra -Tamale, Accra-Bolgatanga, Sunyani-Tamale, Sunyani-Kumasi, Aflao-Elubo, Abidjan-Lome-Cotonou. Noble Isaac Ofori Poku is a man of integrity who pay his dues in the transport sub-sector in Ghana, and indeed West Africa.